ESEF Maakindustrie 2022
25-08-2022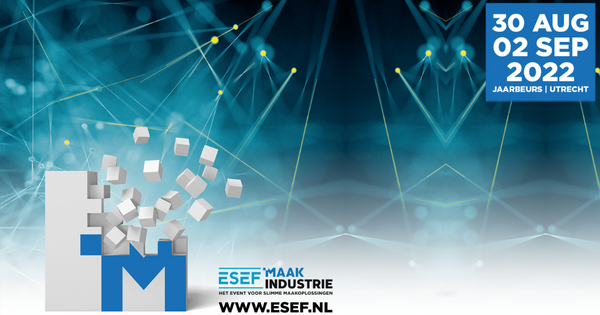 SUB-ALLIANCE takes part of ESEF MAAK INDUSTRIE show from August 30 to September 02 2022!

ESEF MAAK INDUSTRIE show is dedicated to high-performance, sustainable and innovative manufacturing solutions.

Visit and discover new manufacturing solutions:
- new materials,
- components,
- apps,
- product innovation...

ESEF MAAK INDUSTRIE is the largest trade fair in the Benelux for procurement, outsourcing, product development and engineering.

It is therefore quite natural that SUB-ALLIANCE, your partner from engineering to the manufacture of high-precision mechanical products, exhibits its know-how there:

- Development, Prototyping
- Plastic injection moulding: design & manufacturing
- Machining : bar turning, CNC turning, milling (3-4-5 axes)
- Treatments: surface treatment, heat treatment, specific treatment
- Finishing : thermal deburring, grinding, super finishing, washing
- Assembly

Do you need new technical solutions for your high-precision products?
Do you want to discuss your industrial projects?

Register for free at the ESEF fair

And meet our sales team on Hall 9 Stand C041

Practical information :
ESEF MAAK INDUSTRY
Jaarbeursplein
3521 AL Utrecht
Netherlands

Opening hours
August 30: 10 a.m. – 5:30 p.m.
August 31: 10 a.m. – 5:30 p.m.
September 1: 10 a.m. – 5:30 p.m.
September 2: 10 a.m. – 5:30 p.m.